LG Design was formed by Larry Goeser in 2006. This was a logical step in the evolution of his web design business going back to 1997. The web has evolved from a few serious sites to become a major force in business today. There are many "web designers" out there but few who offer a complete business package. Many will get you a site and disappear leaving the site to just sit there and grow old. Others left the business after the .com "bust". LG design believes in finishing the job and staying in the business so our customers can always depend on us. We will never disappear or leave the business. We believe that many business owners want to increase business and their web presence; they just don't have time for the details. LG Design can handle all the details and web issues so you can spend time on what you need to...managing your business. We take care of all the design and development issues involved in creating a serious web presence. Now we offer e-mail marketing and managment services.See our e-mail marketing page for details.
© LG Design
Our services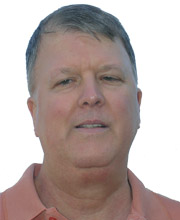 Larry Goeser
BSBA in Marketing
Certified in Internet Management and Web Design.
On the Web since 1997
E-mail Marketing business partner with Constant Contact.